Spring has officially arrived! It wasn't that long ago we were sharing photos from one of our snow days, but now the time has come to put winter behind us (we hope)! Spring is so filled with new life, refreshment, transformation, and color. As a veterinary practice, we want to make sure that all the dogs and cats in the Sicklerville, New Jersey area are well taken care of throughout the changes that come with the cycle of the seasons.
1. Easter Treats
Easter can be a really fun holiday! But overflow of candies can be dangerous for pets! Chocolate is especially popular and especially deadly for dogs. The decorations can be trouble, too. Easter grass is very appealing to many cats, but swallowing it can lead to severe damage to the digestive system from cuts or an obstruction to the digestive tract.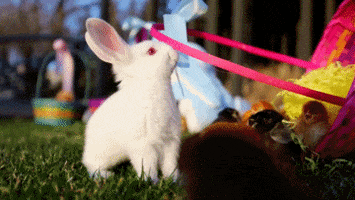 2. Don't Bring Home New Pets Without Doing Your Homework!
Some people like to celebrate with chicks or bunny rabbits at Easter. Do your homework before you bring a new animal into your home. These animals come with a lot of commitment and specialized care. Did you know rabbits can live upwards of 10 years?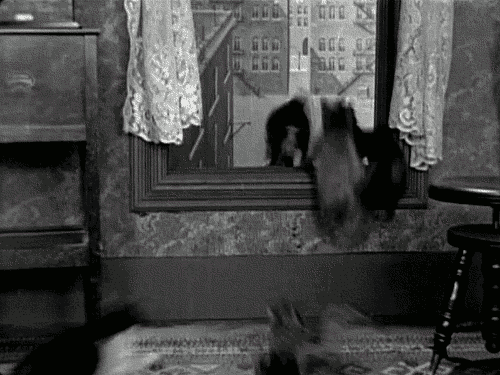 3. Keep that Screen Up!
It's great to bring a fresh spring breeze into the house after being cooped up in the house because of the cold. Just be sure pets can't jump out of an open window when you are doing some spring cleaning or getting some fresh air.
4. Buckle Up!
When your pet goes for a ride, make sure they are safe. Many dogs love the feel of wind on their faces, but riding in the beds of pick-up trucks or sticking their heads out of open windows is risky. Insects or other tiny debris can cause inner ear or eye injuries, and sudden turns or stops can lead to injury, especially if the pet falls out of the vehicle! Pets in cars should be secured in a crate or wearing a seat-belt harness designed for pets.
5. Keep the Spring Cleaning Pet-Friendly!
If you ware not one of the lucky few who have a cat who will wipe the floor for you, you will probably need to take charge of any spring cleaning yourself. Keep all cleaners and chemicals out of your pets' way. Almost all cleaning products contain chemicals that can be harmful to pets.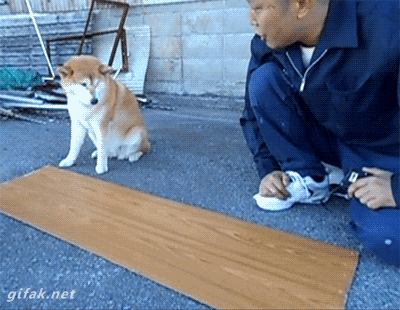 6. Handle Home Improvement Projects in a Pet-Friendly Way
Home improvement projects can be more common as the weather warms up. Be careful with products such as paints, glues, solvents, etc. that can be toxic to your pets or cause chemical burns. Carefully read the labels of the products you use to see if the product is safe to use around your dog or cat. Nails, staples, tools, insulation, or other physical hazards should be kept away from pet reach as well. You can confine your dog or cat to pet-friendly rooms for safety (and to make working on the project a little easier).
7. Grow Your Garden with Care
Select what goes into your garden carefully. Fertilizers, insecticides and herbicides can all be toxic to pets, but so can some plants! Lilies, azaleas, rhododendron are some of the plants to keep away from your pets. Always store any chemicals away from pet access and follow label instructions.
8. A-Choo! Address Allergies!
Allergies can flair up in the presence of springtime pollen. Many people suffer from spring allergies, and so do some pets! Pet allergies can be triggered by dust, pollen, or certain foods, which can lead to itching, sniffling, and sneezing. Talk to your veterinarian if you see excessive itching or other behavioral changes. Allergic reactions to some insect bites and stings can cause dangerous anaphylactic shock.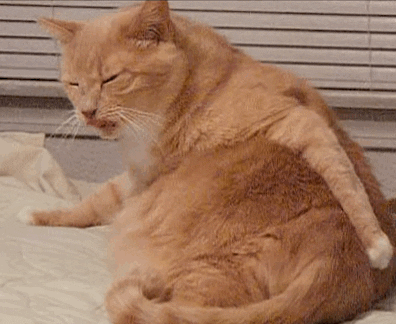 9. Fight Flea & Tick Season
They're BAAAAAAACK. While we recommend flea & tick prevention year round (these pests can stay warm, dry, and hidden inside your house!) springtime is when they begin to proliferate EVERYWHERE. It's a good idea to check for fleas and ticks regularly. Talk to your veterinarian about flea and tick products to protect your pets. These options are available at Winslow Animal Hospital:
Simparica
Advantix
Nexgard
Seresto
Revolution (fleas & ear mites only)
And while you are preventing these pests, it's a good idea to give your pet their heartworm medication as well. Heartworms grow inside your pet's heart and can be deadly or very expensive to treat when they are mature. Heartworm preventative kills heartworms before they can grow into the destructive adult stage.
Heartgard Plus
Interceptor Plus
Revolution (Heartworm & flea/tick)
10. Chip Away!
Microchip, that is (click here). This small identification chip – the size of a grain of rice – is inserted under your pet's skin so that there is a permanent form of identifying your pet that cannot be accidentally pulled off or lost the way a collar can. In the video above, two dogs were reunited with their family at Winslow Animal Hospital because they had been microchipped.